SEO and PPC Service Consultant
| | |
| --- | --- |
| Remuneration: | Neg |
| Province: | Gauteng |
| City: | Kyalami |
| Education level: | Degree |
| Job level: | Mid |
| Type: | Permanent |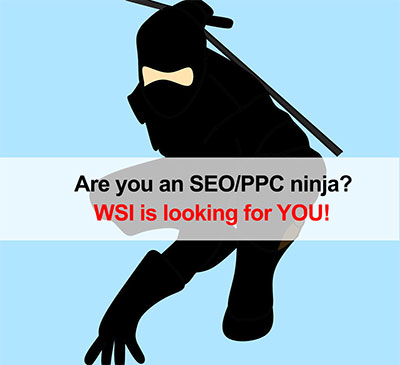 The objective of position:
To define and execute SEO and PPC strategies in accordance with the clients goals. Improve inefficiencies in SEO and PPC, while implementing comprehensive link building strategies, ensuring you building an emerging revenue line for the business, while generating leads and or brand awareness for clients.
Responsibilities of the SEO/PPC Service Consultant
Generating ideas, monitoring trends, researching and proposing ideas
Perform detailed keyword research to optimize existing content and uncover new opportunities, while continually improving the effectiveness of organic search results
Link building based on key word research in line with clients business objectives.
Website analysis, daily account management of SEO and PPC accounts on all search engines, by monitoring keywords performance and bids on these words and ensuring a full understanding of citations.
Understanding clients briefs and business objectives and then preparing a SEO, PPC and other facets of paid search strategy that meet these requirements, constantly ensuring the strategies are updated, based on monthly performance, then communicating and providing feedback to clients.
Preparing client reports and providing detailed feedback on the success or failures of their strategy with recommendations on how to improve results if required.
Working with other members of the internal organisation and digital team ensuring the overall WSI business objectives are achieved
Qualifications and experience
2 Years SEO / PPC experience
Ability to compile report data
Drive and monitor organic traffic.
Advise on changes to website architecture, content, linking and other factors to improve SEO
Monitor SEO positions for target keywords.
SEO report interpretation and taking action based on the output.
Practices superior time management.
Is a team player with the confidence to take the lead and guide other employees when neceSEssary.
Makes evident good technical understanding and can pick up new tools quickly.
Maintains a working knowledge of principles of "Search and Social".
Highly knowledgeable in the principles of "SEO & PPC"
Possesses functional knowledge and/or personal experience with WordPress.
Demonstrates winning Social Customer Service techniques such as empathy, patience, advocacy and conflict resolution.
Possesses great ability to identify potential negative or crisis situation for clients and apply conflict resolution principles to mitigate issues.
Key Performance Indicators: Monthly Website Analysis
Daily account management of PPC accounts on Google Ad words, Google, Yahoo, Bing and other search engines
Daily account management of SEO accounts on Google Ad words, Google, Yahoo, Bing and other search engines
Monitoring keyword bids against daily/monthly budget caps
Keywords
Ensure you test and suggest updated words monthly based on performance
Understand brief from clients
Based on key work research a selection of words will be selected and all required links to be built
SEO Keyword research based on website
Strategy Development
Provide recommendations on strategy execution, keyword opportunities, campaign structuring and other facets of paid search in accordance with client goals
Stay up to date with SEO and PPC industry trends
Work closely with the rest of the digital marketing team to meet client goals
Reporting
Prepare and submit monthly reports to clients
Comments on reports need to be insightful and not just what you see. If the reports have dropped say why & what we are going to do to fix it
Check and ensure all is accurate and correct
Respond to all questions from clients on reports
Administration & Tools
Checking and updating basecamp daily, advising traffic project manager on any deadlines you may not meet at least 2 days prior to the deadline date
Ensure you learn how to use all online tools that are provide by business
Address and resolve all client and internal emails within a maximum of 12 hours
Complete and continue to stay up to date on the online training tools
As a member of WSI you are expected to live up the company values and comply with the internal policies of the company. The company values are linked to our performance driven culture, aimed at driving our success. You are required to apply our values in everything you do, whether it is engaging with fellow staff members, suppliers or customers.
Please note that this job specification and description is subject to change, in writing, at any stage during your tenure of employment with WSI.
Contact details
Marelise da Silva marelise@wsioms.co.za