Mobile Marketing Services
Did you know that 39% of urban South Africans and 27% of rural South Africans are browsing the web on their phones? Mobile marketing shouldn't be seen as a "nice to have" – it's a necessity in African countries where people use everything from cell phones and Black Berry's to tablets to surf the Internet.
Mobile marketing allows you to reach your customers the moment they're searching for you and it also allows you to contact them (via SMS's and MMS's) in a non-intrusive way. Not only should your website be designed to assist mobile conversion (by making sure your mobi site is easy to navigate), but you also need to start thinking out of the box so that you can target the millions of people who own cell phones.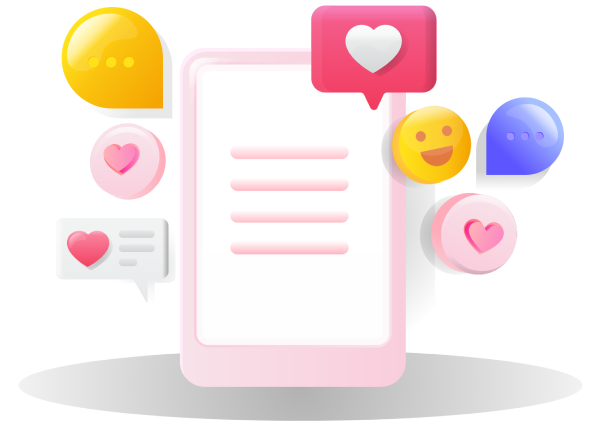 Why WSI OMS is the Best Option for You?
For everyone in the company, WSI OMS has a hand to lend. WSI OMS can assist you in your digital marketing journey throughout. Social selling is the way forward and is an absolute necessity for all businesses in this day and age. Let WSI OMS help you face the future today and contact us to get the digital marketing ball rolling now.
How we can help
Here at WSI, we realise a comprehensive Internet marketing package is not complete without participating in this crucial consumer channel. Whether because of smaller screens, less computer resources, smaller attention spans, or just the different way the content is consumed, mobile technologies require a different approach. There is no cookie-cutter recipe for success, and strategies that work well for your website presence don't necessarily translate well to the mobile world. And that's why WSI has dedicated a portion of our offerings to mobile marketing.
We can work with you to create a mobile marketing strategy for your business. We focus on creating simple, yet effective and technologically advanced solutions so that you can start communicating with your target audience on a platform that suites them.
Find out more about our mobile marketing solutions now.
Speak with a WSI Expert today!
Leave your contact details, and we'll have one of our WSI Digital Marketing Experts follow-up and arrange a time that works best for you to have a quick discussion.
We look forward to chatting!
4 Morris Avenue,
George, Western Cape